Custom Built Rustic Furniture from our home to yours
Testimonials
Don't take our word for it. Here's what some of our customers have said about Woods Design.
My absolutely gorgeous coffe table that I won in a #contest from Paul and Shawna of #woodsdesign. If you are interested in a hand made custom coffee table too please check them out. Again thank you Paul and Shawna so much!!! I'm absolutely in love with my custom table!
Our beautiful new coffee table just got delivered by this amazing couple at @woodsdesign_ca!!! It looks amazing in our home and the craftsmanship is stellar!!! Check them out if you are looking for unique, handmade furniture! 💙
Ya we love it!! The best thing made for a toddler. She uses it everyday to see what is going on in the kitchen!! She loves it!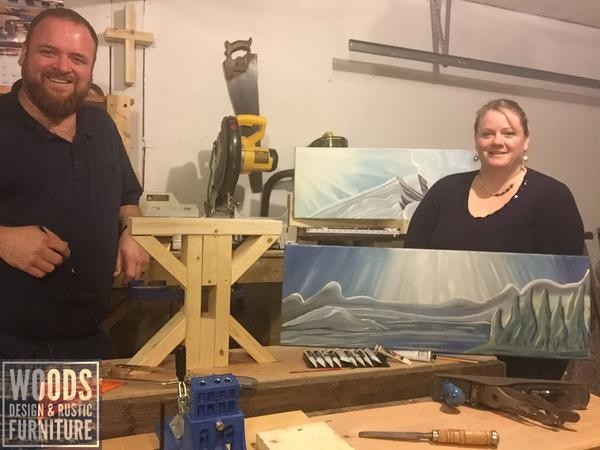 A dream fulfilled is a tree of life
Prov 13:12
My name is Paul Woods and my wife Shawna and I share a life long dream of owning our own business, woodworking and being creative. We hope you enjoy our work and sharing what we are doing here in our home with your family and friends.
We were recently inspired by our cousin who is a carpenter and was building custom furniture for clients in the Fraser Valley. With his help we were able to build our first 8 foot dining room table and bench for our own house. Many of our friends and family have been encouraging us to build similar custom furniture for others and that is what we have done here.
We accept these Credit Cards and Interact e-Transfer